6 Tips to Help You Avoid Needing Washer Repair Service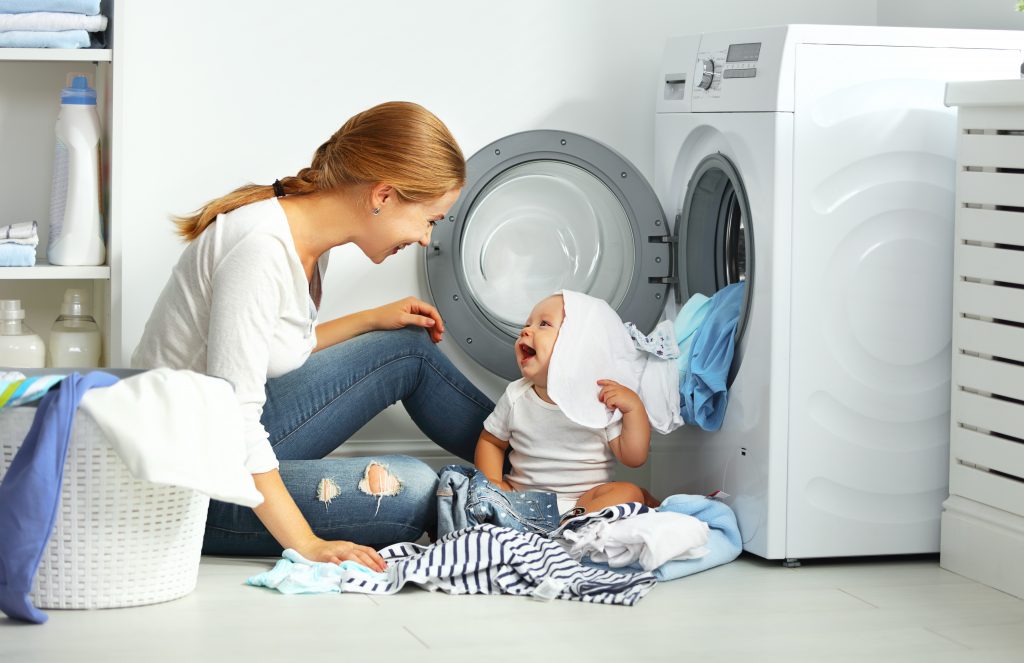 Life's busy and expensive. As a homeowner, you need to ensure that your appliances last as long as possible. You can, of course, choose to investigate whether you can get your washing machine repaired if it stops working properly, but it's best to treat it well and, as an added bonus, you'll make your laundry days more of a breeze!
Our tips come from our years of experience as appliance repair experts—and as people like you who have to do laundry. Here are our top six ideas for making laundry day easier and maintaining your washing machine.
Your At-home Appliance Maintenance Plan for Washers
Follow best laundry practices. Your parents sort their laundry for good reasons, like helping your clothing last longer (a good move in case you do end up needing to repair your washer one day). Check care labels to identify ideal water temperature and sort whites from darks to keep whites bright. Another great practice is to put socks in a mesh bag before washing so whatever it is that steals single socks can't get yours.
Choose the right detergent. Most laundry detergents can be used in any washer—choice is a matter of what works best for you and what you prefer. But, using traditional detergent in high-efficiency washing machines can lead to too many suds. For these machines, use high-efficiency detergents right from appliance installation. And, if you tend to only use cold water when washing, a liquid detergent might be best as powders might not fully dissolve.
Be vigilant. First, when loading the washer, check all pockets. Things like keys and coins will fall out during the wash cycle and bounce around the machine, which could cause damage. Second, when unloading the machine, make sure you don't leave any wet laundry behind. The damp clothing will smell in the coming days and could lead to rust, which will then be transferred onto your clothing if you don't get the washing machine serviced.
Stay on top of cleaning. If you'd rather never know washer repair prices, you'll need to keep your machine in top condition (although no washing machine is going to last forever). Wipe off the inside of the door seal after each use to avoid mould and detergent build up. You can use hot, soapy water to do this. If there's a drain filter, clean it as well.
Dry it out. Leave the washing machine door open after you use it. This will help to increase the lifespan of the door seals and prevent odors.
Give it a rinse. Many people prefer to wash their clothes in cold water. But if you're only washing on cold, you run the risk of mould developing in your washer. To help you avoid needing washer service, run the machine empty on the hottest setting with detergent once a month.
Providing Washer Repair in Edmonton
Do you find yourself needing washing machine repair in Edmonton, in spite of your best efforts at maintenance? Our technicians are ready to help. Our team has more than 100 years of combined experience and is highly experienced with all appliance repair, including all makes of washing machines. We work with you and provide an estimate of the washer repair cost so you know what to expect. Contact us today!