How to Prevent Needing Oven and Stove Repair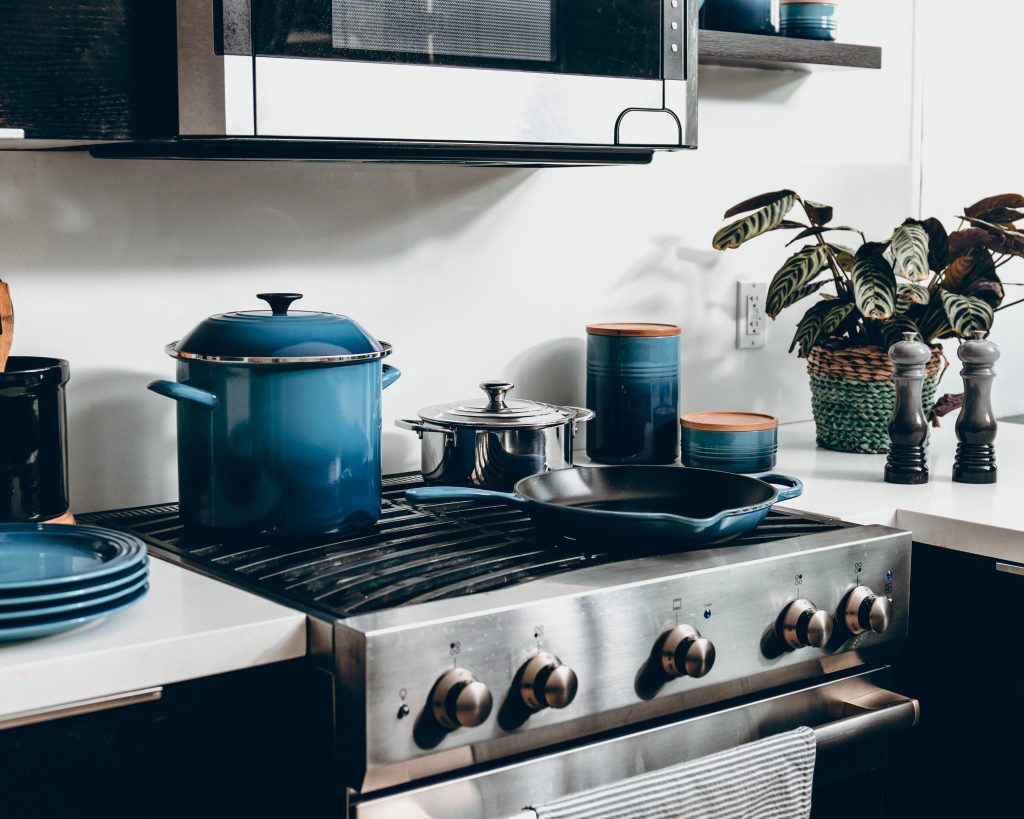 We are diving into proper oven and stove cleaning techniques. Our tips come from our years of experience as Edmonton appliance repair experts. And, as people who have ovens and ranges to maintain just like you. We want to help your appliances last as long as possible so you're not calling us for oven repair in the future!
First, beware of the self-clean feature, or you might need more than appliance repair. When your oven is in cleaning mode, the temperature inside goes up to more than 500 degrees Celsius. This burns everything in the oven, turning it to ash that you can easily wipe up.
What most people don't realize is that oven and stove manufacturers usually recommend pulling the oven away from the wall when it is in self-clean mode. This creates more space for the hot air to vent.
This is extremely important. If you blow the safety thermostat in your oven due to high heat, the oven will be locked and you could end up needing more than just an oven repair and potentially an oven replacement.
If there's a lot of grease in the oven, clean with an oven cleaner before running the self-clean feature. Otherwise, it can catch on fire, which will definitely result in oven replacement. You should also let your oven cool for about six hours before wiping out the ash.
Your Appliance Maintenance Guide for the Oven
Clean your oven regularly. Experts say that twice a year is good for most people, but if you tend to cook a lot, you'll want to clean more often. Otherwise, you might one day end up googling "appliance repair near me."
If you have knobs to control your oven, avoid cleaning under them. If you clean under the knobs, you are cleaning an electrical system. This can damage your oven—and you.
When cleaning by hand, unplug the oven. Some people use water mixed with natural products to get their ovens clean. Unplugging eliminates the risk of getting electrocuted.
Keep an eye on coil burners. When the burner is on, check it out. You're looking for a small spot that's redder than the rest of the burner—an indication that it's about to short out. Shorting out can cause a lot of damage.
Clean up messes ASAP. The longer spilled food hangs around in your oven, the harder it is to clean. Get to it as soon as possible to increase the life of your appliance and keep appliance repair money in your pocket.
Providing Oven and Range Repair Service in Edmonton
Do you find yourself needing to search for something like "gas range repair near me?" If you're in Edmonton, you're in luck. Our technicians are ready to help. Our team has more than 100 years of combined experience and is highly experienced with all appliance repair, including all makes of stoves. We work with you and provide a cost estimate so you know what to expect. Contact us today!