Your Top Tips for Avoiding Home Appliance Repair in 2020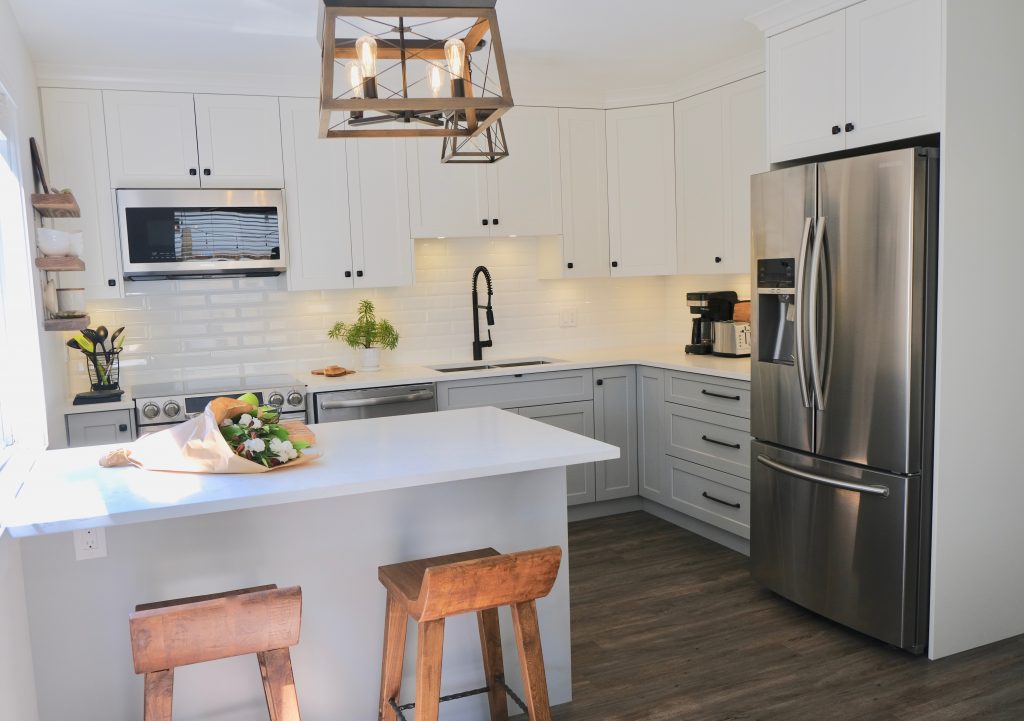 Now that the bustle of the holidays is over, your home appliances can get a break! January is the perfect month to focus on keeping your appliances healthy so you can avoid needing home appliance repair.

Your oven, fridge, dishwasher, built-in microwave, washing machine, and dryer can have long life cycles, if they're properly maintained. Start the new year off right by reading the owner's manuals that came with your home appliances and following Alberta Appliance's preventative maintenance tips.

Our Top Tips for Your Home Appliances
Preventing microwave repair:
Give your microwave a good cleaning inside and out to get rid of odours and prevent corrosion.
Separate your microwaveable containers from those that can't go in the microwave to avoid potential issues in the future.
Preventing oven and stove repair:
Most of us avoid cleaning the oven, so January is a good month to give it a thorough cleaning. This will help extend the life of the oven. If there's a lot of grease in the oven, our appliance repair technicians recommend cleaning the oven with an oven cleaner before using the self-cleaning feature.
We highly encourage you to read your owner's manual before putting the oven on self-cleaning mode. There are a few precautionary steps to take before jumping into the self-cleaning setting. For instance, some manufacturers recommend pulling the oven away from the wall because of the extreme heat generated when using this feature. It's important to pay attention to manufacturer instructions in order to avoid needing oven repair in the future.

Preventing fridge repair:
Clean the door seals and condenser coils. Food on the seals can prevent the door(s) from closing properly, while dust on the coils can keep your refrigerator from running efficiently.
Fill the space. Surprisingly, a full fridge is a more efficient fridge and will be able to maintain a lower temperature. You can easily fill any empty space with jugs of water.
Preventing dishwasher repair:
Evaluate how well the dishwasher has been performing. Is it draining well? Or, have you noticed problems with draining? Simply cleaning the drain of your dishwasher can make it drain more efficiently, and you wouldn't want to start the new year with a slow draining dishwasher!
Additionally, you should take this time to unclog the sprayer arms. This can be done by using a toothpick.
Preventing dryer repair:
Check your outdoor vent cap. Make sure it's clear of debris. You can also remove the vent from the back of the dryer and clean that area.
Give your lint screen a thorough washing with water and laundry detergent. You can even wash it in your dishwasher!
Preventing washing machine repair:
Give your washing machine a good cleaning! Most of us don't think about washing the washing machine, but it's important to wipe the interior. Take time to run it without a load using hot water, vinegar, and detergent.
Make sure the hoses are in good shape. You don't want to see cracks or bulges, and the fittings should be secure.
Alberta Appliance Repair and Service
If you find yourself needing appliance parts in Edmonton or appliance repair, contact us. Our team of small appliance repair technicians has more than 100 years of combined experience and is highly experienced at fridge repair, dishwasher repair, washing machine repair, dryer repair, microwave repair, and oven and stove repair.